JotterAds is a premium global advertising Network representing a perfect combination of smart tech solutions and custom approach to help enhance online business growth for advertisers, webmasters and ad networks. At our core we are a digital agency with a focus on combining the latest in technology with high-end digital communications.
In a rapidly developing world of digital marketing our main goal is to build long lasting relationships with our business partners and dedicate our work to mutual growth and success.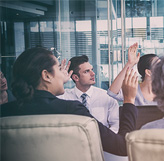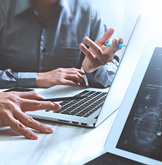 Whether you're specifically targeting search or display advertising, or both, our in-house team of paid acquisition experts will help you reach your goals at a cost effective price. We understand it's all about finding a scalable channel and going all in and we've done it all whether it's through XML, RTB or any other platform.
Digital ad spending is at $10.7 billion with 15% year-over-year growth. Over 6 billion hours are watched a month on YouTube and it's the second largest search engine. Mobile's share of digital ad spending is predicted to be 50% by 2018. One thing's for sure, we know that digital advertising isn't going anywhere.
To to serve up your ads across multiple channels and connect with your customers worldwide with our Pop inventory we provide wide targeting opportunities: by countries, operating system, device category & model, ad placement, dayparting, frequency capping and more.
Worldwide Coverage

Own adserver solution

Ad networks rotation and eCPM real-time optimisation
HERE'S FEW FAMOUS CLIENTS WE'VE WORKED WITH SO FAR
Together we can do so much


Jotterads Pte. Ltd.
21 Cavan Road #02-01
Singapore 209852
Company Registration : 201827403N